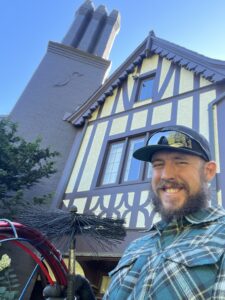 Address:
11124 NE Halsey Box 465
Portland, OR 97220
Phone: 503-758-4710
Visit Portland Fireplace and Chimney Inc's Website
Portland Fireplace and Chimney Inc services the greater Portland metro area. We are your one stop shop contractor for everything fireplace. We start by performing NFPA 211 inspections and cleaning service. Then we take the time to educate you about the history of your home related to your fireplace. We provide the highest quality inspections by getting in the attic, crawlspace and taking at least 25-30 high resolution photos and a video camera inspection of the interior firewall as necessary. All to ensure your education of three vital aspects of a chimney in the PNW.
Structural integrity
We find many chimneys have severe saturation decay, from the PNW wind driven rain and freezing temperatures. This expansion and contraction changes your solid chimney into a loose pile of brick with mortar falling out and onto the roof. We have performed thousands of structural rebuilds, seismic retrofit's, tuck-pointing and custom fabrication all with a artisan perspective. We enjoy our work and the history we uncover. You will find on our jobs that the bricks are re-used if possible or replaced with the exact match to preserve the homes historic integrity. The mortar is just as important. It is ugly to see a chimney with a bunch of miss matching mortar because the mason didn't take the time to sample his mix of cement color, sand size and die ratio to achieve a perfect match.  We take great pride in our work because it should last at least 100 years.
Fireplace Safety and Functionality
Our interior firewall inspection uncovers many mysterys about the internal workings of your fireplace, but also provides evidence of the history of usage. Have you ever tried to have a fire and smoke just billows out of the front into the room? Chances are, the chimney has no firewall liner. Or it could be that it was improperly built from the start. We find cracked interior walls, a lack of refractory mortar, exposed red clay bricks or celled concrete block, blockages, damage from past chimney fires, or malpractice from uncertified inexperienced chimney sweeps. It's important to understand that a chimney sweep who is certified is educated on internal performance specifications of a fireplace. Value is found in an inspector who understands and can catch these unsafe areas that commonly are overlooked by an un certified chimney sweep. A company that offers chimney sweeping only, is doing a dis-service to the consumer, and likely indicates the company is not certified.  Portland Fireplace and Chimney Inc is also CSIA certified.
We strictly fallow all NPFA 211 code specs to design a safe and functional interior fireplace firewall, smoke chamber, chimney liner, damper, and proper chimney caps. That way you know you and your family are going to be safe enjoying a fire in your fireplace.
Preventative Maintenance 
Portland Fireplace and Chimney Inc  performs a preventative maintenance package on every project we complete. The reason these chimneys are in such bad shape in the first place is for two main reasons.
1. Lack of a proper chimney cap.
A proper chimney cap is designed out of 20 gage stainless steel so it will never rust and will last a lifetime. Our caps are locally fabricated by a small family business metal shop who has been in business for 40 years. Our cap designs will shelter and protect the footprint of all the masonry of the chimney to divert all water accumulation from the crown, with a proper roof structure to drip water completely off the chimney crown. If all chimneys had a proper cap for its design, we would not see so much need for chimney repair.
2. Water seal treatment.
A chimney repair must cure for approximately 28 days. When it is dry and above 50 degrees, we make our last trip out to your home to apply two coats of our industrial grade masonry water seal treatment. A chimney constructed of porous brick and mortar will take on water. When you drop a brick in a bucket of water it will bubble as it sucks up water, just like a sponge and it gains a considerable about of weight. In our climate, a brand-new chimney will absorb water even with no cracks. It will load up with water just like a brick in a bucket of water. If a chimney becomes fully saturated it will dissipate water into the attic of the house. In my early years, I would get call backs trying to figure out how the chimney was leaking. It wasn't until I found that water proofing was the actual finishing aspect of masonry. Just like any other porous building material, siding and trim boards for example, must be finished with two coats of paint to seal it. Bricks are the same, they just require a clear paint known as siloxane.
With a proper chimney cap and water seal treatment we guarantee our work and satisfaction with a 100% no leak guarantee.
Portland Fireplace and Chimney Inc is also a dealer of many fireplace manufacturers. We supply and install wood and gas stoves, manufactured wood and gas fireplaces, hybrid systems, masonry heaters, gas log sets and custom fireplace doors.
Portland Fireplace and Chimney  Inc has an army of skilled artists so you can be certain your fireplace remodel will be as unique as your dreams. We have craftsman who have been building masonry fireplaces for 45 years. Our gas plumber has been running gas lines for 35 years, our remodeling foreman has 30 years experience and knows all that Portland has to offer.
Lastly, we are all born and raised in Portland.  Our owner Louis Lee was born at home in the Laurelhurst neighborhood. He attend Portland State University on an economics scholarship and played basketball in the Division I NCAA college basketball tournament. Since college, Louis has been a entrepreneur investing in property and many local businesses. He has been restoring the historical integrity of Portland homes his entire professional career. But his passion is to bring families together around the warmth of a fireplace, because it is here where his father shared with him the most valuable life lessons. Louis Lee is the youngest president of the OCSA in the history of the association and was voted into position by the elders after only 4 years of membership.
Portland Fireplace and Chimney Inc is your top notch pick for a fireplace and chimney company in the greater Portland metro area.
Portland Fireplace and Chimney Inc